Troy Kotsur (CODA) honored at 47th Annual FDR Dinner
On October 1st, 2022, the Disability Rights Legal Center (DRLC) welcomed approximately 300 community members to Warner Bros. Studios' Brownstone Street set for the 47th Annual FDR Dinner. At this celebration of our shared victories, we celebrated outstanding partners, public figures, and performers who beautifully capture – and point us toward – our collective vision for a more inclusive society.

After live music during cocktail hour by Gaku, we were honored to be rejoined by longtime actor, advocate, and FDR emcee Danny Woodburn, who was introduced with a warm welcome by DRLC Board member Andrea (Andy) Oxman Friedman. Woodburn's opening monologue drew attention to the burden put on people with disabilities by society at large, often through the question, "How can you?" Woodburn contrasted this with the question that all advocates, including DRLC, should be asking: "How can we?"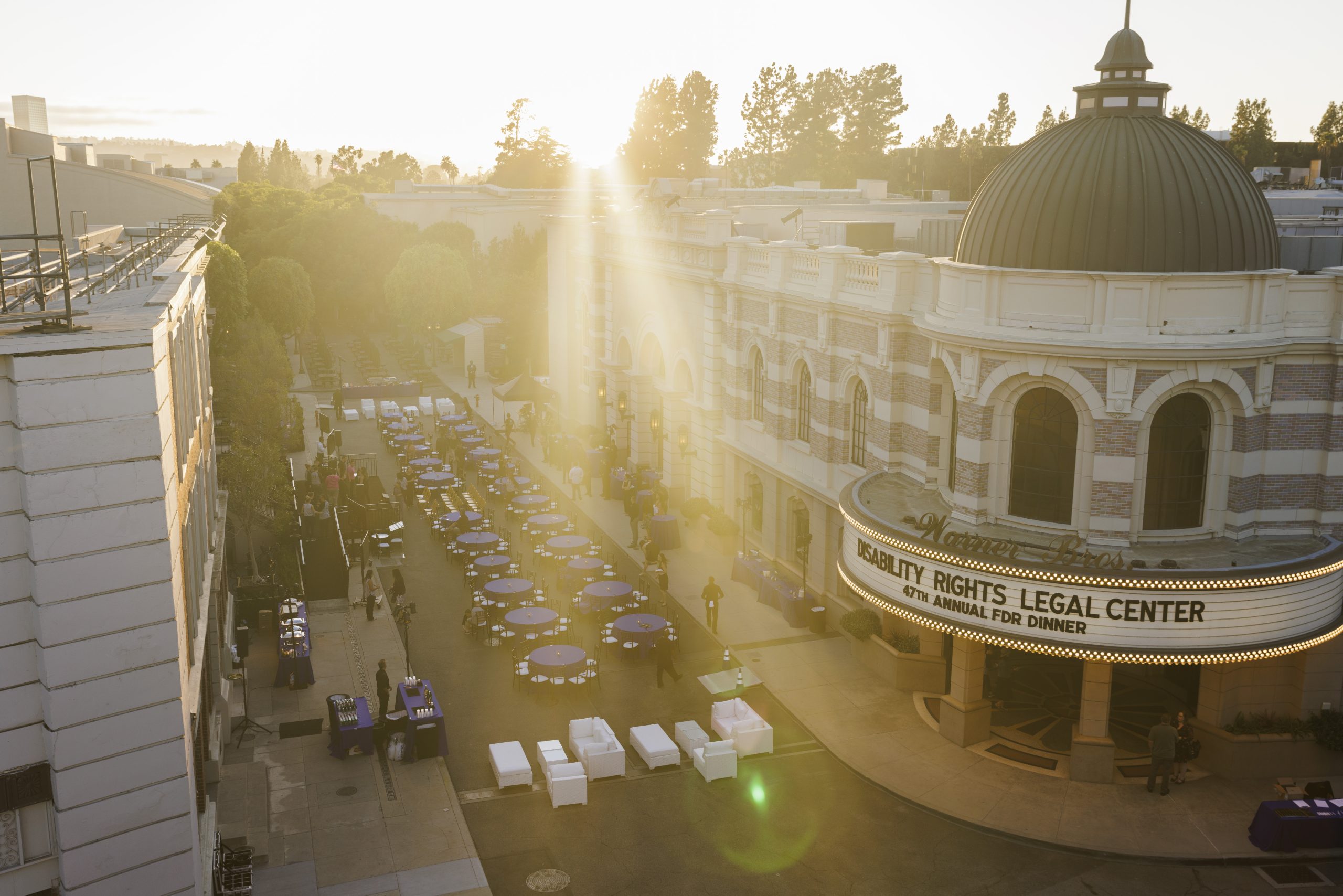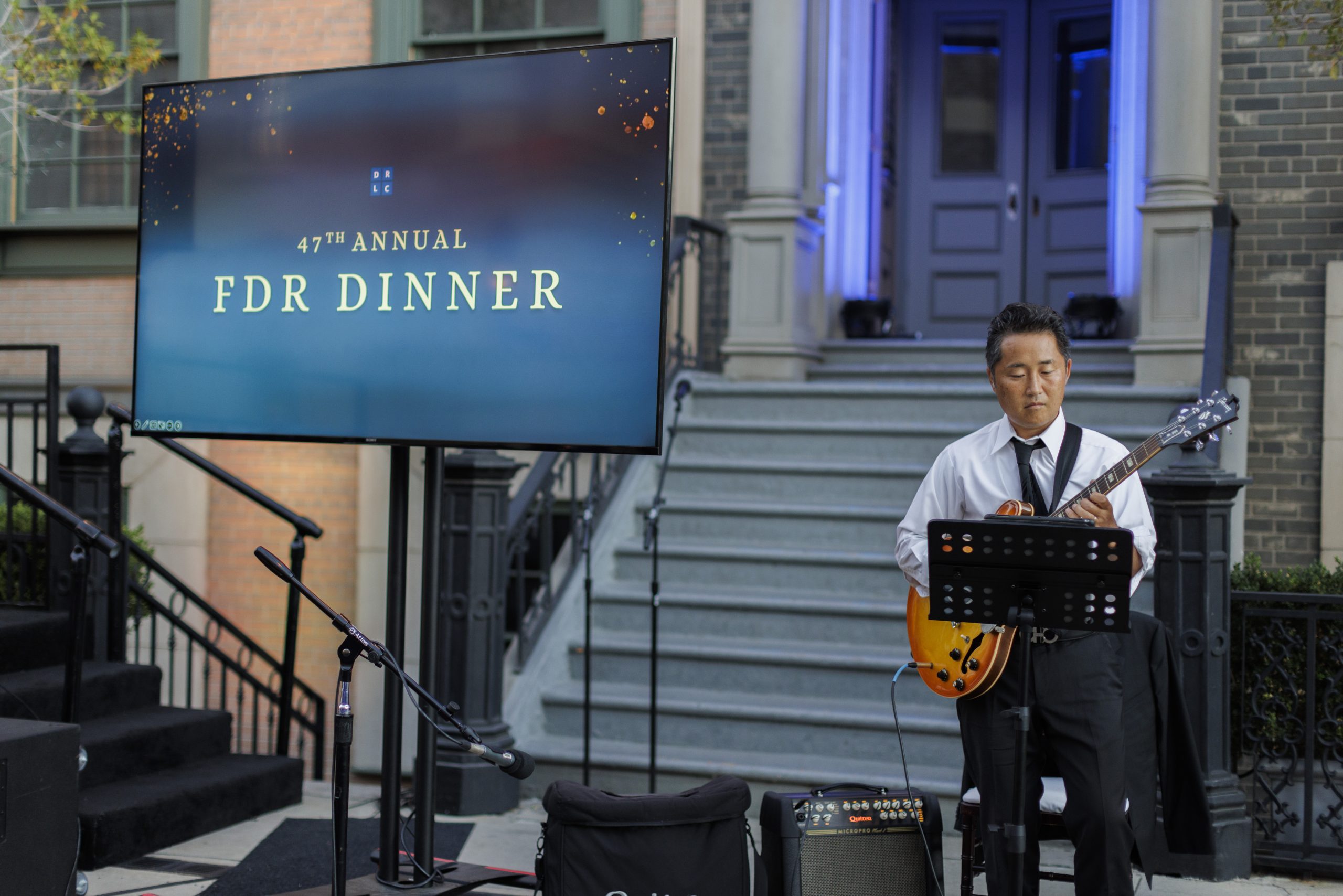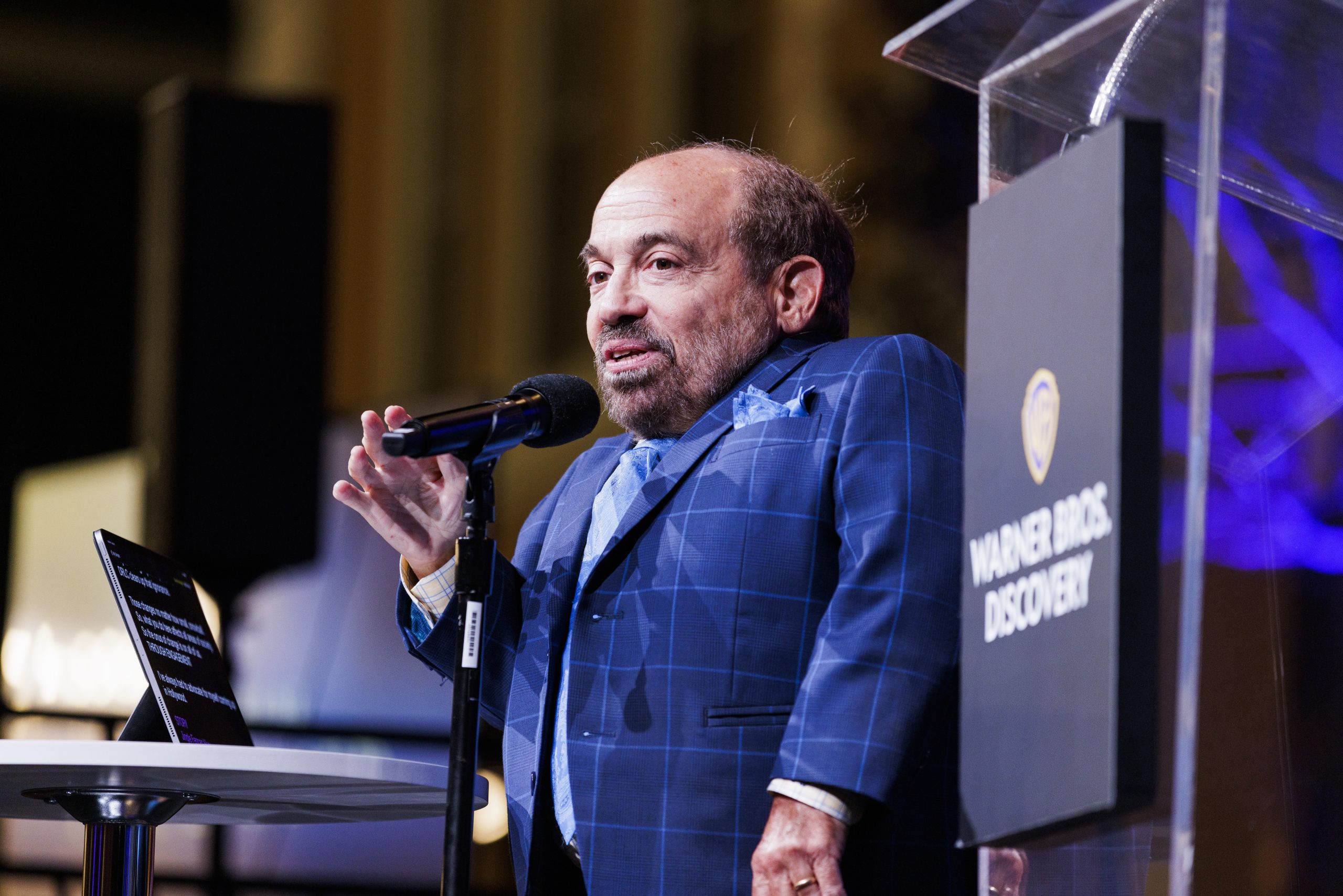 CLRC Co-Directors Dayana Pelayo and Shelly Rosenfeld introduced Amgen as the recipient of the 2022 Cancer Vanguard Award. In addition to being a leader in oncology research, the company was recognized this year as one of the "Best Places to Work for Disability Inclusion" by Disability:IN's Diversity Equality Index. DRLC Board member Gregg Dalton introduced Noemi Romero, Amgen VP of Supply Chain, who was recognized by Healthcare Businesswomen's Association as a rising star, and who serves at Amgen as the global head of ABLE, an initiative that promotes diversity and community service. Romero remarked on the memory of her own mother as a framework for ensuring that all voices are welcome at the table – and in the boardroom.

DRLC Board president Joseph Lee, Partner at Munger, Tolles & Olson, introduced FDR honoree Mattel as a toy company ahead of its time for its introduction of dolls with disabilities over two decades ago and welcomed to the stage Jonathan Anschell, who offered his perspective, as Executive Vice President and Chief Legal Officer of Mattel, on the importance of representation to young people.

Highlighting recent victories, ongoing litigation, and individual plaintiffs' stories, DRLC Director of Litigation Christopher Knauf thanked litigation staff, co-counsel, and pro bono partners and drew attention to the recent contributions of Stroock & Stroock & Lavan, who shared on stage about the impact and responsibility of litigation to foster a more welcoming society.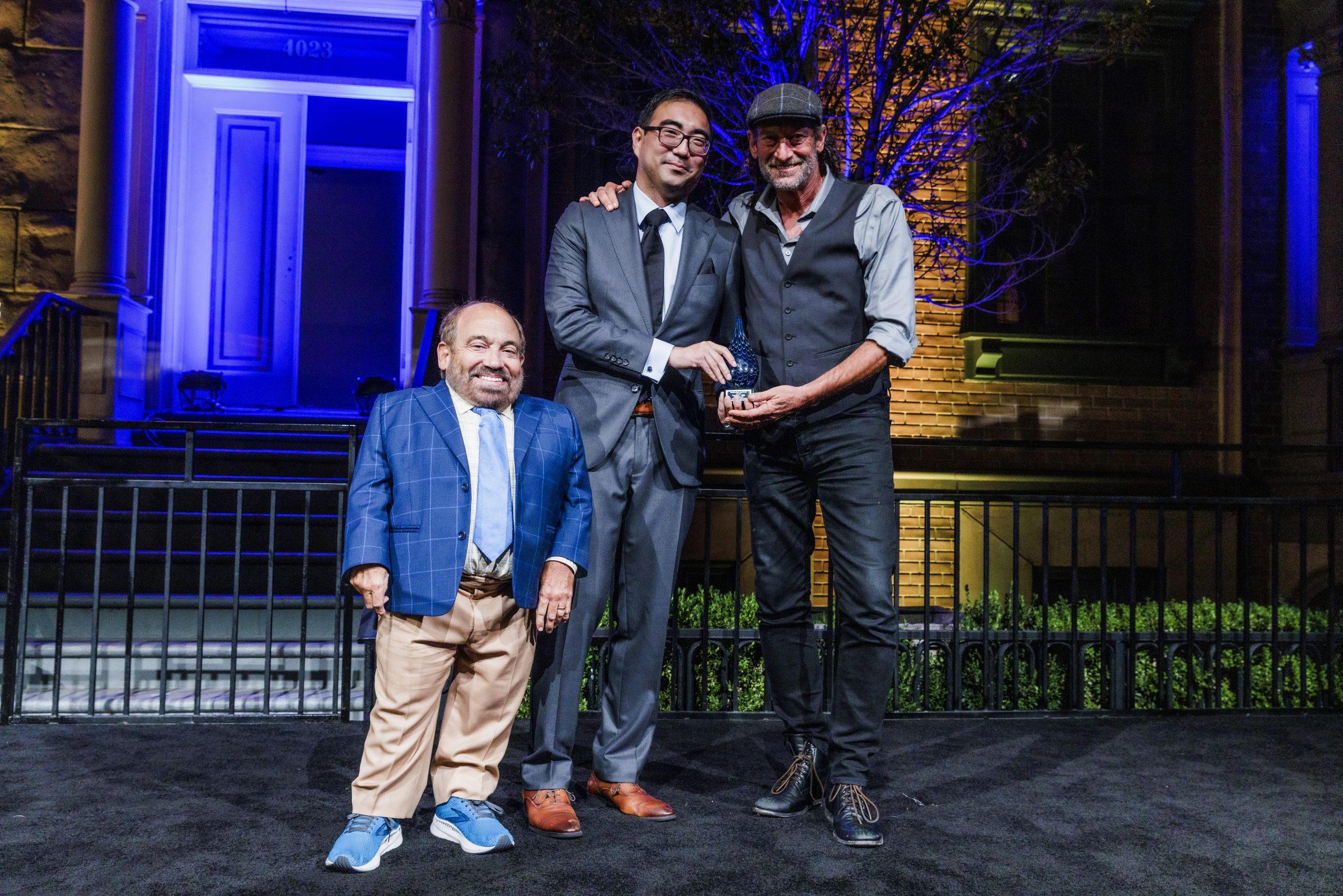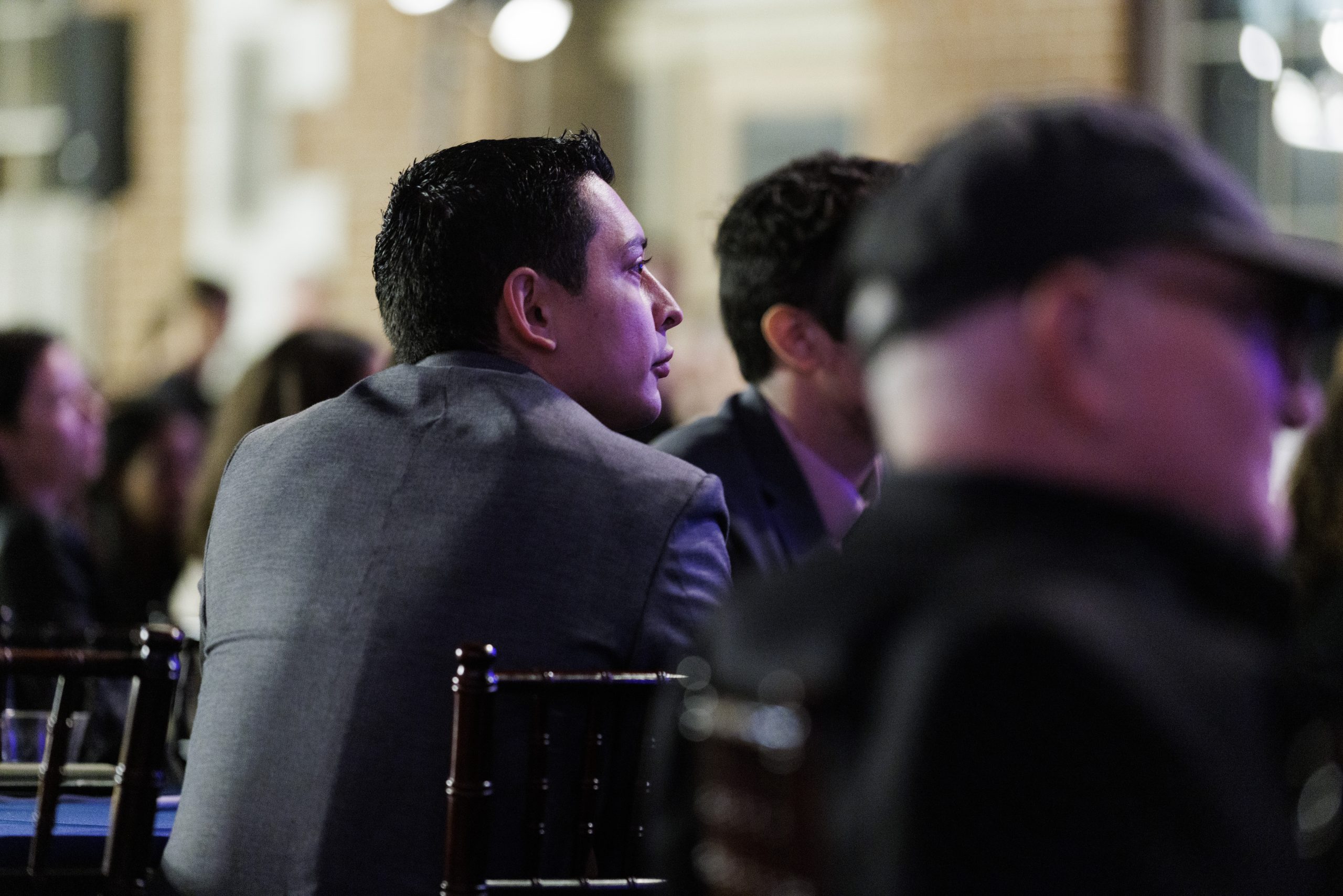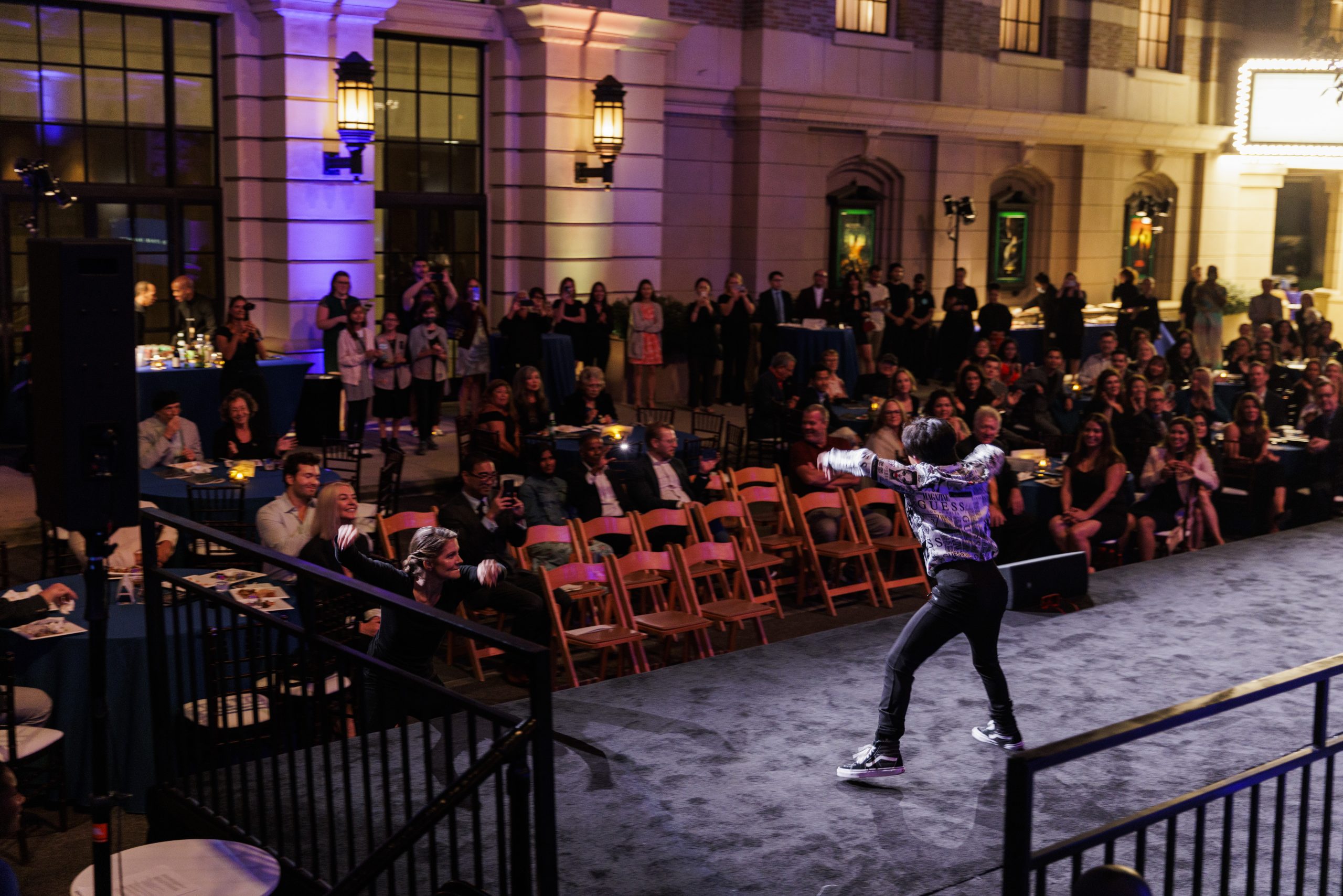 After dynamic on-stage performances by Down For Dance, an nonprofit and dance program for people with Down syndrome, captured the audience's attention, Danny Woodburn and DRLC Executive Director Jordan Kough surprised performers and staff, including Down For Dance co-founders Sari Anna Thomas and Annie Griffith, with a newly unveiled award: the Danny Woodburn Empower Award. Designated for those in entertainment and the arts, this award recognizes Danny Woodburn's impact across industries – as a veteran of over 30 films and 140 television appearances and as an advocate, speaker, author, teacher, and advisor.
The Chuck Siegal President's Award, created in honor of past DRLC Board president Charles (Chuck) Siegal, was introduced by litigation partner and General Counsel at Munger, Tolles & Olson and former colleague of Siegal, Stuart Senator, who received the Social Justice Award from the ACLU to protect farm workers and the Western Center for Disability Rights' Pro Bono award for leading litigation efforts. Senator presented the award to Leroy Moore, an African American writer, poet, UCLA Fellow, and community activist who has Cerebral Palsy. Moore is the founder of Krip-Hop Nation, as an association of worldwide artists with disabilities who campaign for equality through concerts, tours, and workshops.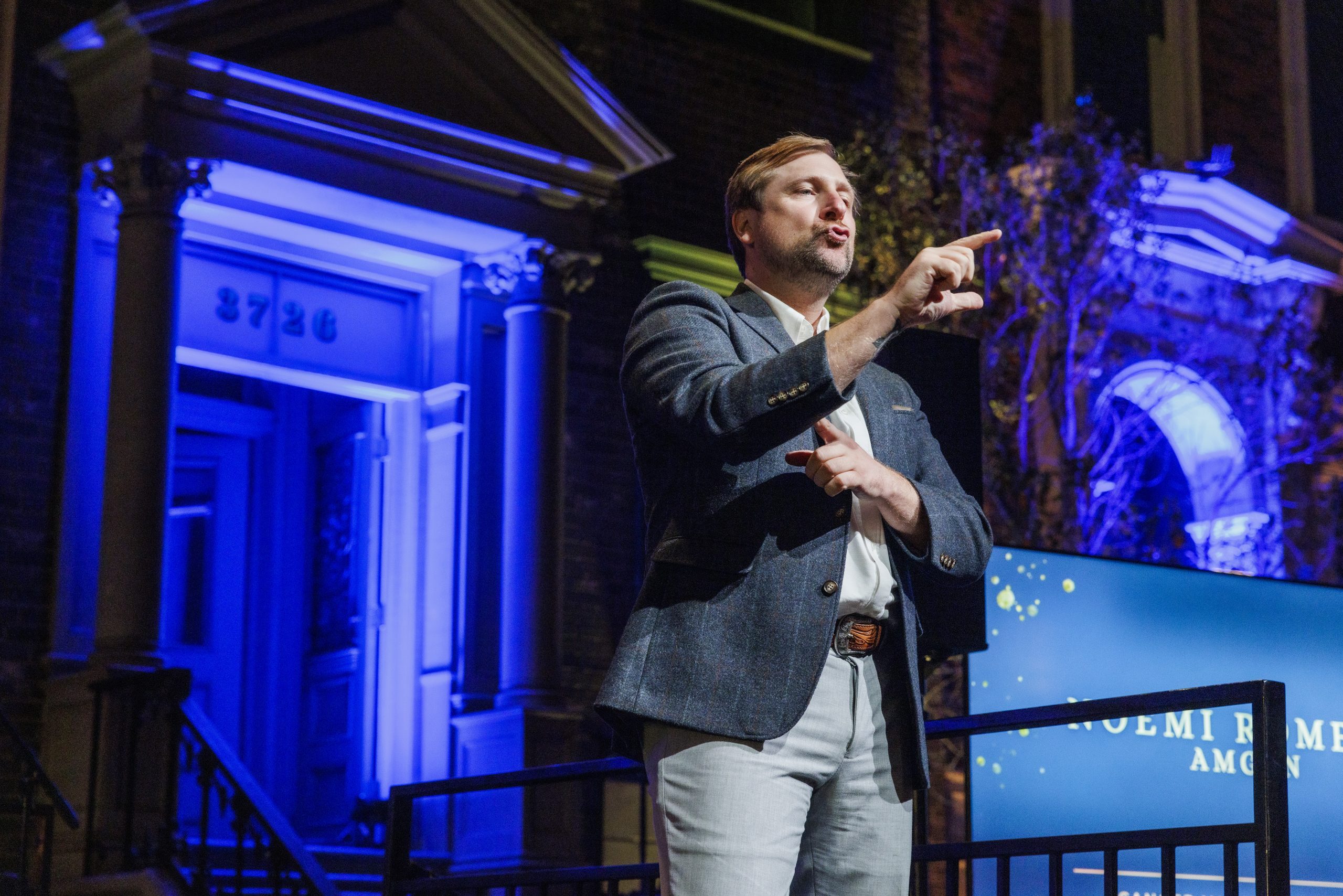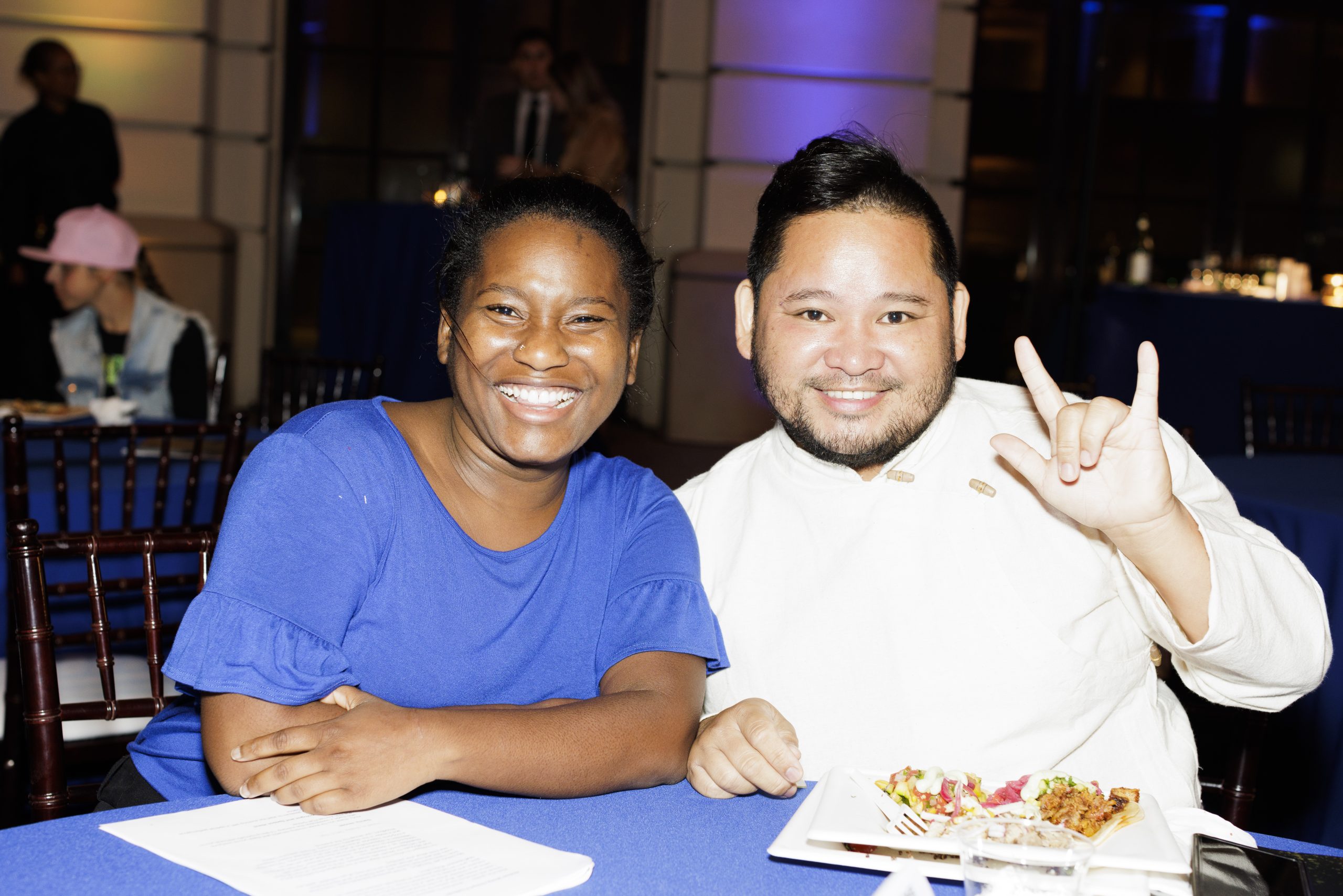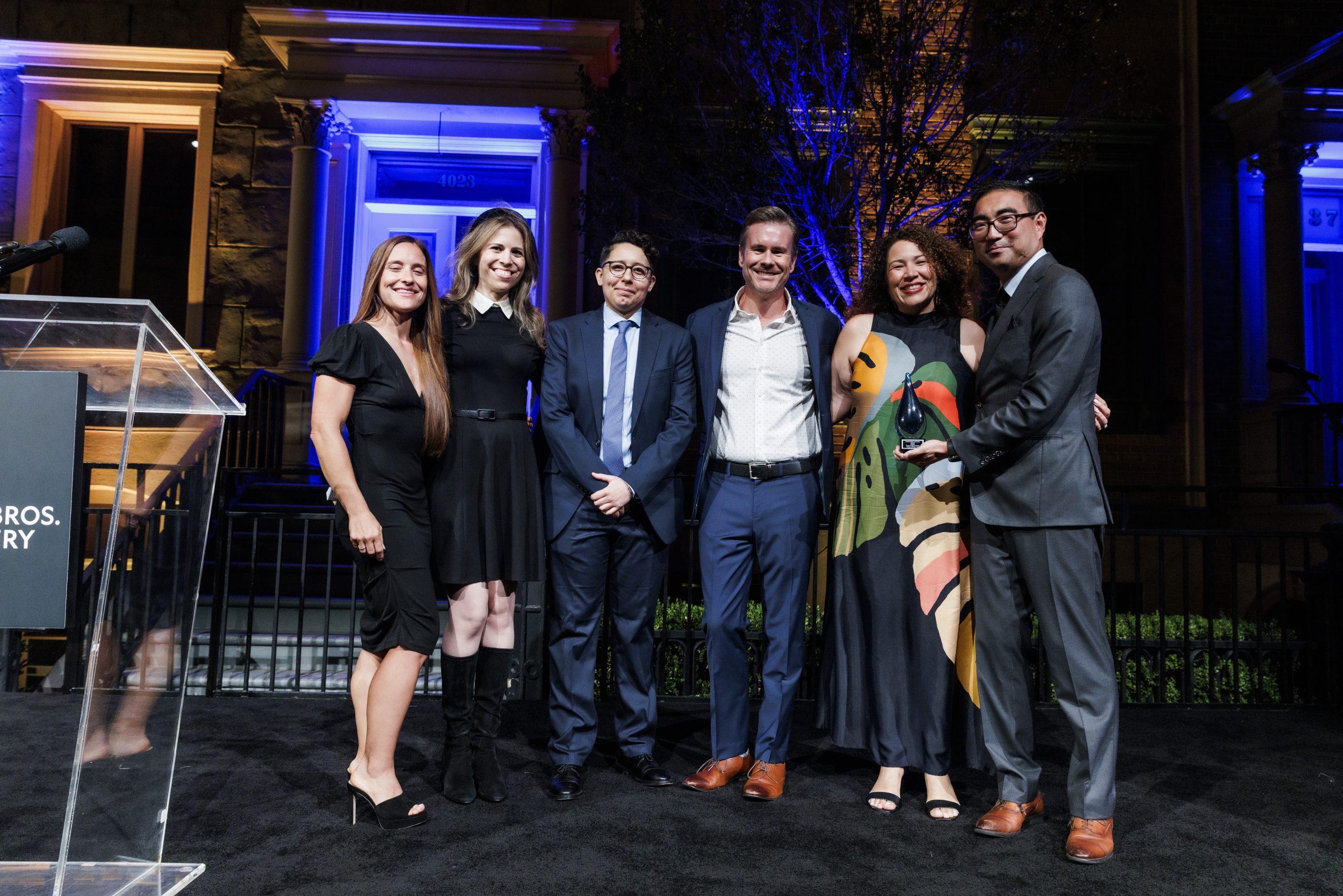 CODA star Troy Kotsur closed the evening with signed remarks, with interpreter Justin Maurer. His heartfelt speech drew a throughline from President Franklin D. Roosevelt's disability, hidden from the world, to the on-screen representation of today. He recalled the optimism and hard work of his father as a motivating force in his life, especially when faced with a world reluctant to welcome each person's differences, strengths, and abilities. People with disabilities have been forced to adjust to meet society on society's terms, he signed. It is time for the world to adjust by welcoming people with disabilities.
We are indebted to the evening's awardees, performers, event staff, volunteers, and contractors, including Michael Stoltzfus and the WB Special Events Team, ASL interpreters Justin Maurer and Erin Webbs, photographer Drea Castro, and sponsors who made the event possible: Amgen, Comcast NBCUniversal, Davis Wright Tremaine, Edison International, Jackson Lewis, Judicate West, Kirkland & Ellis, Christopher Knauf & Leanna Einbinder, Latham & Watkins, Hae-Won Min Liao & Wilson Liao, Mattel, Christine Min & Michael Min, Munger Tolles & Olson, Pillsbury Winthrop Shaw Pittman, Ross & Morrison, Stroock & Stroock & Lavan.
We also wish to thank the following co-counsel and pro bono partners:
Bazelon Center for Mental Health Law
Ira Burnim
Brit Vanneman
A Better Childhood
Jonathan Borle
Jeffrey Boxer
Jinmook Kang
Marcia Lowry
Derby, McGuinness & Goldsmith
Anthony Goldsmith
Celia McGuinness
Disability Rights Advocates
Rosa Lee Bichell
Rebecca Williford
Elder Law & Disability Rights Center
Andrea Smith
Brooke Weitzman
Goldstein, Borgen, Dardarian & Ho
Linda Dardarian
Andrew Lee
The Harrison Law Group
Jeffrey Harrison
Sara Pezeshkpour
Hirji & Chau
Jenny Chau
Rosa Hirji
Julie Stromberg
Keker, Van Nest & Peters
Maria Buxton
Franco Muzzio
Stephen Ragland
Kirkland & Ellis
Kate Barry
Allison Buchner
Michael Shipley
Matthew Summers
Munger, Tolles & Olson
Peter Del Valle
Seana Flanagan
Joseph Lee
Rowley Rice
Justin Wilson
Paula Pearlman
Rian Peck
Pillsbury Winthrop Shaw Pittman
Dan Bromberg
Logan Burkhead
Taylor Keating
Rebecca Lee
Michael McDonough
Jordan Rhodes
Rios Eubanks
Elizabeth Eubanks
Sheppard Mullin
Zachary Alper
Jonathan Barker
Anne-Marie Dao
Wynter Deagle
Jenna A. Fasone
Amy Mertens
Joshua Weisenfeld
Stroock & Stroock & Lavan
Dustin Linden
Stephen Newman
Heather Zakson
---
Learn more about this event at http://thedrlc.org/fdr2022.
Read the event booklet: https://www.flipsnack.com/FFF98677C6F/fdr-ad-book-2022.html
View event photos at our Facebook page: https://www.facebook.com/media/set/?set=a.481051810733597