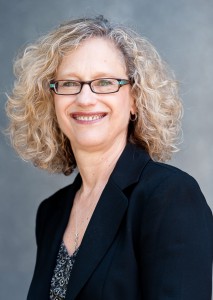 Barbara Ullman Schwerin
Retired
Executive Director, Advocacy Institute, and Adjunct Professor of Law, Loyola Law School
BA, California State University, Northridge
MA, California State University, Northridge
JD, cum laude, Loyola Law School
Barbara Schwerin was in private practice for 10 years, specializing in litigation, primarily in commercial, business and real estate disputes. In 1997, she returned to Loyola as the Founding Director of the Cancer Legal Resource Center (CLRC), a joint program of Loyola Law School and the Disability Rights Legal Center (DRLC). While she was Director of the CLRC, she spoke at programs nationwide on cancer-related legal issues, supervised law school students who staffed the CLRC telephone intake line, served on the board of directors and advisory boards for several cancer organizations and was published in numerous cancer-related articles. During her tenure as Director of the CLRC, she designed and implemented a course for Loyola Law School on Cancer Rights and the Law. She was also an Adjunct Professor at Loyola Law School. She became the Deputy Director of Community Programs at the DRLC in 2005. In 2007, Schwerin was the CEO for The Maple Counseling Center in Beverly Hills, CA. She returned to Loyola and was appointed Director of Development, Major Gifts at Loyola Law School in 2008 and in 2010 was appointed Executive Director of the Advocacy Institute and Adjunct Professor of Law. During her tenure as Executive Director of Loyola's Advocacy Institute, she implemented programs for Loyola Law School students to extern at private entities. She retired from Loyola Law School in May, 2017. Schwerin currently serves on the Loyola Law School Alumni Association Board of Governors, is a member of the Board of Directors for the Long Beach Public Library Foundation and is on the Advisory Board for Miller Children's and Women's Hospital in Long Beach.