CLRC Director Named 40 Under 40 in Cancer
DRLC is proud to announce that Stephanie Fajuri, Director of the Cancer Legal Resource Center, has been selected as a 2019 recipient of the 40 Under 40 in Cancer Award.
Sponsored by The Lynx Group, McGivney Global Advisors, Upstream Partners and Swim Across America, 40 Under 40 in Cancer is an awards initiative to recognize 40 of the nation's most promising young oncology professionals and celebrate their contributions to improve the lives of those affected by cancer.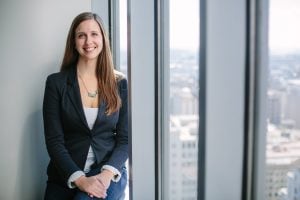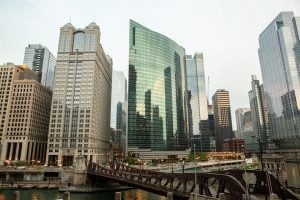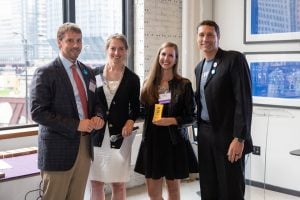 "Early-career leaders in oncology . . . are making an enormous impact on patients and the cancer community, but many of these individuals have not had the opportunity to be widely recognized," said event spokesperson Jennifer Hinkel in a press release. "40 Under 40 in Cancer is an effort to highlight the contributions of these rising stars."
The award ceremony was held at Marshall's Landing in Chicago, Illinois, on June 1.
View all 2019 recipients or learn more about the award initiative.