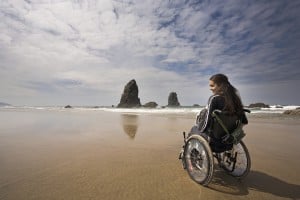 Disability Rights Legal Center (DRLC) has a fiduciary duty to ensure that its assets are managed in accordance with donors' intent and fulfillment of the organization's mission. It follows best practices in accounting and financial planning to provide transparency, sound decision making and fiscal responsibility in all aspects of the organization.
DRLC continually improves program management, administration and financial management to increase the quality and quantity of its services and strives to reduce overhead as a percentage of total program costs. In 2015, the organization transitioned to a paperless environment, reducing costs while increasing the speed and efficiency of legal and administrative tasks, and increasing coordination among staff. Overhead was further reduced by allowing staff to work remotely, which significantly lowered the office footprint while enhancing staff morale.
DRLC plans strategically for long-term sustainability of the organization. This process involves careful planning to maintain both short and long-term income needs, to include having sufficient cushion to support operations during long running, complex litigation. Such long-term sustainability is built into the financial planning and daily management of the organization's assets.